Model No. : RBM-101 Fully Automatic Fly Ash Bricks Machine
RBM-101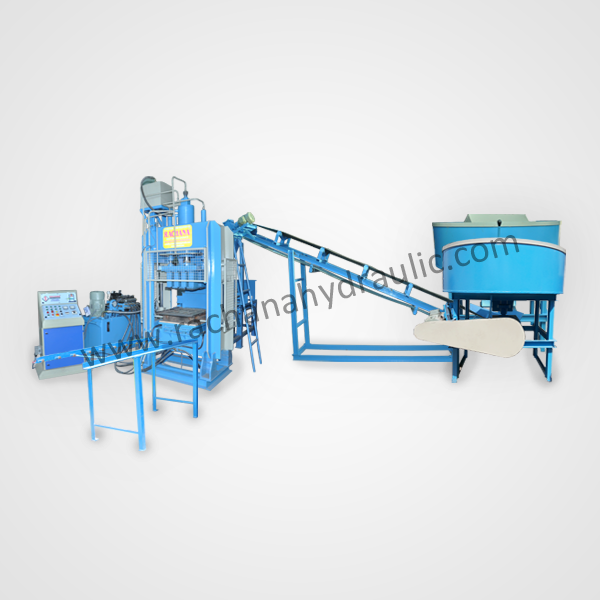 General Technical Information :
Piston is Hard Chrome.
Wiper on cylinder top.
Super Vibration and pressing Systems for Maximum compaction and strength.
Discharge of finished product through conveyor belt for FASTER production.
Automatic pressing and demoulding by preset auto timer control.
The press is controlled by jeans of PLC.
Fly Ash Bricks, made will have shining smooth finish.
Safe Working conditions with electrical and mechanical interlock system.
Indicative only. production depends upon the labour efficiency and mix quality.
Higher Tonnages, Brick size as per customer specifications. standard brick size is 230 X 110 X 75 mm.
Specifications are subject to change for improvement. specifications, eights, volume are approximate only.
Manufactures may be introduce such alterations as they may deem fit without previous notice. machines can supplied as percustomer's specific requirements. Machine capacity mentioned is only for guidence. it will vary with materials.